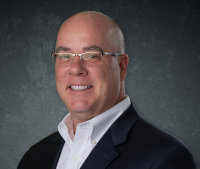 Mark Petit is a business professional with more than 30 years of experience in business and information technology, as a consultant and leader. Mark is a change agent with success in developing and implementing shared services initiatives spanning many local agencies and leadership teams.
As a consultant, Mark has led technology teams and initiatives as an outsourced Chief Information Officer (CIO) for many private sector organizations. Recently in the public sector, he led smart strategy initiatives as the CIO for The City of Akron, Ohio and Summit County.
During this tenure, Mark achieved organizational goals with information technology solutions that improved operational efficiencies, and enhanced workplace productivity throughout the local and county governments. These initiatives spanned utilities, data analytics, smart IoT controls, public safety, digital infrastructure, business continuity, and multiplatform hybrid cloud initiatives.