As part of a comprehensive examination of RTA's operations and impact on the Greater Cleveland and Cuyahoga County community, a series of five studies (the "pillar studies") are being conducted:
System Redesign: Jarrett Walker + Associates have been selected to review RTA's current system design and recommend improvements under various funding/budget scenarios, and to develop strategies to cost effectively address service frequency and service coverage goals for the maximum benefit of both current and future riders.
Economic Impact: To quantify RTA's economic impact on the region, and benefits to its residents.
Fare Equity: LTK Engineering Services has been engaged to evaluate RTA's fare structure, the impact of fare changes on ridership and revenue (elasticity), and the impact of potential fare changes on low income and minority populations, and to develop scenarios to balance ridership and revenue goals.
Rail Car Replacement: To prioritize HRV vs. LRV replacement strategy, recommendations for fleet replacements vs. fleet rehabilitation, recommendations for maintenance practice modifications, structural enhancements and potential component/system modernization upgrades to extend the current life and improve vehicle reliability.
Operational Efficiency: Similar to KPMG, McKinsey, and E&Y studies performed at other transit agencies, RTA staff will propose to the Board an RFP for an in-depth externally conducted operational review.
These studies will provide input into a new Strategic Plan process which will begin in 2019.
We are now in the final phase of community engagement related to our System Redesign study.  Based on customer and non-customer priorities identified through surveys earlier in this study, two new system network concepts have been prepared for comment.  The first network concept is constrained by current funding levels.  The second concept assumes a 25% increase in service hours.
Interested in learning about where you could go with the Network Concepts? Check out our interactive travel time map! (best used on a desktop or laptop; not recommended for mobile devices)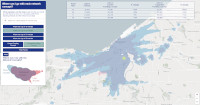 This tool shows you where you could go from points all over Cuyahoga County by transit with each concept, in 45, 60, 75 or 90 minutes, compared to RTA's existing network. Click the map anywhere in the county, and it will display three colors. Blue areas are places you could reach with the concept you have selected that you could not reach with today's network. Red areas are places you can get to today that would be out of reach with the selected concept. The purple areas are where you could reach with either the existing network or the selected concept.
How would you get to those places? The "View Routes" tool shows you each concept with the high-frequency (every 15 minutes or better) network highlighted in red, because it's especially likely that a logical trip will go via those routes. Note the frequency legend that appears in the lower right.
Come to one of our remaining community meetings, and take advantage of an opportunity to discuss these concepts, and how they might affect you, with RTA staff. If you can't make it to one of the meetings, or want to further examine what's being talked about, here are some important materials to review:
Ahora estamos en la fase final de participación comunitaria relacionada con nuestro estudio de Rediseño del Sistema. Basado en las prioridades de clientes y no clientes, identificadas a través de encuestas anteriores en este estudio, se han preparado dos nuevos conceptos de red de sistema para comentarios. El primer concepto de red está limitado por los niveles de financiación actuales. El segundo concepto supone un aumento del 25% en las horas de servicio.
¿Está interesado en saber dónde podría ir con los Conceptos de red? ¡Mira nuestro mapa interactivo de tiempo de viaje! (se utiliza mejor en una computadora de escritorio o portátil; no se recomienda para dispositivos móviles)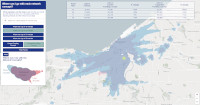 Este instrumento le muestra a dónde puede ir desde cualquier punto en todo el condado de Cuyahoga en tránsito con cada concepto, en 45, 60, 75 o 90 minutos, en comparación con la red existente de RTA. Oprimir en el mapa en cualquier lugar del condado y mostrará tres colores. Las áreas azules son lugares a los que podría llegar con el concepto que ha seleccionado y que no podría alcanzar con la red actual. Las áreas rojas son lugares a los que puede llegar hoy que estarían fuera del alcance con el concepto seleccionado. Las áreasa púrpura es el lugar donde podría llegar con la red existente o el concepto seleccionado.
¿Cómo llegarías a esos lugares? El instrumento "View Routes" le muestra cada concepto con la red de alta frecuencia (cada 15 minutos o mejor) resaltada en rojo, porque es especialmente probable que un viaje lógico pase por esas rutas. Tenga en cuenta la leyenda de frecuencia que aparece en la esquina inferior derecha.
Venga a una de nuestras reuniones comunitarias restantes y aproveche la oportunidad para discutir estos conceptos y cómo podrían afectar usted con personal de RTA. Si no puede asistir a una de las reuniones, o si desea examinar más a fondo lo que se está hablando, aquí hay algunos materiales importantes para revisar (estos materiales no fueron traducidos al español):
---
Background:
Jarett Walker + Associates have been selected to review RTA's current system design and recommend improvements under various funding/budget scenarios, and to develop strategies to cost effectively address service frequency and service coverage goals for the maximum benefit of both current and future riders.
Two on-line surveys were administered earlier this year to solicit comment from both riders and non-riders alike regarding service priorities.
A series of community engagement meetings were held throughout the month of May. At these meetings, attendees were asked to comment on two different service plan variants (linked below) – one with a goal of maximizing frequency (attracting as many riders as possible) and the second focused on maximizing market coverage (being available in as many places as possible).
Learn More About the Alternatives
High Frequency Alternative
Coverage Alternative
Both plans were developed within the constraint of the current operating budget. Each of these plans is offered to solicit comment regarding the community's service priorities, with the ultimate outcome being a determination of the appropriate balance between ridership and coverage.
Bo​ard presentation given March 5, 2019
Cleveland State University's Center for Economic Development (The Center) was contracted by RTA to quantify the economic benefit RTA generates annually for Cuyahoga County. In addition to the direct economic impact resulting from RTA employees residing in the County, The Center also measured the economic effect of RTA's annual in-county expenditures as well as the economic benefit of purchases made by RTA and supplier employees.
Transit Impact on Cuyahoga County Property Values:
$2.2 Billion
Property values increased by 3.5% within a decade for previously unserved 429 Census Tracts which received some transit service
2010 median-based estimate of property value for those 429 Census Tracts is $65.7 billion in 2019 dollars
The derived property value increase attributed to transit access is $2.2 billion in 2019 dollars
RTA's Economic Impact to Cuyahoga County:
$322 Million Annually
2017 Economic Impact on GCRTA for Cuyahoga County
 
Output
Employment
Earnings
Operations
$292 Million
2,837
$200 Million
Capital Investments
$30 Million
140
$8 Million
Total
$322 Million
2,977
$208 Million
RTA's direct spending in Cuyahoga County accounts for $182 million of the total economic return to the County. An additional $35 million is a result of local businesses selling goods and services to RTA, while the final $104.6 million is a function of goods and services purchased by RTA and supplier employees residing in the County.
In 2017, RTA created and sustained nearly 3,000 jobs in Cuyahoga County.
1,800 – RTA employees resided in the County
1,177 – Jobs created from RTA-purchased goods and services in the County and jobs created from goods and services purchased by RTA and supplier employees.
Transit Impact on Employment:
$485.8 Million
An estimated $485.8 million of annual earnings is brought home by those who depend on GCRTA transit services to get to work.
Improved transit access in urban neighborhoods results in:

A drop in poverty by nearly 12.3%
Employment growth of more than 3%

"Choice" transit riders also share in transit generated benefits.

Collectively "choice riders" saved more than $51 million in 2017 by riding transit rather than driving.
And all residents share in these collective benefits:

Less congestion on roads results in enhanced public safety and less stress on an aging infrastructure.
Cleaner air. Fewer cars on roads results in fewer pollutants released in the atmosphere.
Fewer cars. Reduces the need for more parking, allowing for better land use in urban areas.
Millennials have an affinity to taking transit. A robust transit system benefits employers in attracting a young, talented workforce.
Community Loss Without Transit:
$448.7 Million
Loss to Healthcare Industry
$103 Million
Increased School District Costs
$28.7 Million
Nearly 25,000 riders a day, are dependent on RTA to get to work

Dependent work-trip commuters earn $485 million annually.
Elimination of RTA service puts at risk 66% of these job holders.
Not only would approximately $320 million in wages be lost, but unemployment cost would grow by nearly $6 million and result in a further strain on the region's social services network.

Daily, more than 3,000 Greater Clevelanders are dependent on RTA to access healthcare services. Without RTA, appointments would be cancelled or missed, resulting in a $103 million loss to the healthcare industry in efficiency and missed appointments.
Twenty-five percent of RTA riders are students. And three out of four students depend on RTA service to get to school. The Cleveland Municipal School District alone saves $28.7 million annually by using RTA services instead of CMSD school buses.
Study Goals
Provide the Authority with a framework to develop fare policy for the next 10 years.
Enable RTA to better understand:

Its ridership, and
The relationship that exists between changes in fares, fare structure, fare collection, ridership, and revenue.

Develop a recommended strategy for RTA's future fare structure and fare collection system, including guidelines for tintegrating the future fare structure with the Authority's redesigned service system.
Develop tools for the Authority to use in analyzing future fare changes
To begin the analysis of the current fare structure, LTK administered an on-board survey of current customers.  The survey's primary objective was to understand how customers use the system to pay their fare. In total nearly 3,000 customers participated in this initial survey.
Key Survey Findings
Over 65% of trips are taken by riders travelling on the system more than 5 days per week.
About 90% of trips are taken by riders making at least two, one-way trips, each day they use RTA.
About half of all one-way trips on RTA require a transfer between RTA vehicles.
Most riders are traveling to work.
About 75% of riders did not have a car available to use instead of RTA.
On Tuesday, August 6th, LTK Engineering Services shared an interim report to the Board of Trustees at the External and Stakeholder Committee Meeting. This brief summary of the project included an initial draft of recommendations. The next step in the study's timeline calls for additional public outreach. Engagement at these meetings will be focused on the community's perception of fare structure and collection. 
Timeline
| | |
| --- | --- |
| September - December 2018 | Survey GCRTA Riders to understand how they use the system and pay fares |
| September 2018 – February 2019 | Analyze GCRTA and Peer Systems' fare structures |
| February – June 2019 | Develop tools for analyzing future fare changes |
| May 2019 | Public Outreach regarding Fare Policy and Fare Structure |
| August 2019 | Develop options for fare strategy elements and potential guidelines |
| September - October 2019 | Public Outreach regarding specific options |
| October – November 2019 | Develop recommended strategy |
| December 2019 | Present recommended strategy to Board of Trustees |
Rail Car Replacement Study
In 2018 RTA contracted with LTK Engineering Services to perform a comprehensive evaluation for GCRTA's Heavy Rail (HRV) (Red Line) & Light Rail (LRV) (Blue, Green and Waterfront Line) rail car fleets.
Both fleets have had some level of mid-life rehabilitation, but are now exceeding the accepted 30 year useful life for rail cars in their respective categories.
The scope of work was to determine the estimated remaining life of each fleet, and evaluate the benefits of a major rehabilitation vs. rail car replacement.
Heavy Rail Car Assessment Results
​Estimated HRV Remaining Life:  5 years
Recommendation: Replace Fleet vs. Rehabilitate
Rationale for Replacement:
Structural loss from corrosion
Lack of readily available spare parts
Cost of rehabilitation far exceeds replacement cost
Projected Procurement Schedule: Start in 2020 with delivery in 2023
Recommended Fleet Size: 34 (reduction due to greater reliability and fewer maintenance requirements)
Projected Vehicle Budget: $102,000,000 (34 HRVs @ $3 million/vehicle)
Light Rail Vehicle Assessment Results
​Estimated LRV Remaining Life:  10 years
Recommendation: Replace Fleet vs. Rehabilitate
Rationale for Replacement:
Structural loss from corrosion
Lack of readily available spare parts
Cost of rehabilitation far exceeds replacement cost
Projected Procurement Schedule: Start in 2025 with delivery in 2028
Recommended Fleet Size: 24 (reduction due to greater reliability and fewer maintenance requirements)
Projected Vehicle Budget: $96,000,000 (24 LRVs @ $4 million/vehicle)
Final Recommendations – Budget and Procurement
Projected Budget:  $240 million (includes: vehicles, rail shop infrastructure improvements as well as contingency)
LTK recommends the procurement of two different fleets (HRV and LRV) rather than a single, common car to serve both High and Low platforms.  A single, common car fleet would require significant infrastructure work at rail stations as well as eliminate the ability to phase in vehicle purchase and delivery.
Finally, LTK recommends if possible, RTA attempt to procure the new fleets with available option on an existing contract, which would save RTA time and money by reducing up-front engineering and development costs.
The final phase of community engagement is underway for RTA's Pillar Studies. This includes both System Redesign and Fare Equity surveys, and community meetings.
Beginning on Tuesday, September 24 and continuing through Thursday, October 24, over twenty public engagement meetings will be held throughout Cuyahoga County. At these meetings, the community will have an opportunity to meet one-on-one with RTA staff to discuss each of these studies. We encourage all to attend to learn more about the alternatives being discussed at these important meetings.
Your input is critical as we strive to develop a transit system that best meets the needs of the community we serve.
La fase final de participación comunitaria está en marcha para los Estudios Pilares de RTA. Esto incluye tanto las encuestas de Rediseño del Sistema, Equidad de Tarifas, y las reuniones de la comunidad.
A partir del martes, 24 de septiembre y hasta el jueves, 24 de octubre, se llevarán a cabo más de veinte reuniones de participación pública en todo el condado de Cuyahoga. En estas reuniones, la comunidad tendrá la oportunidad de reunirse personalmente con el personal de RTA para discutir cada uno de estos estudios. Alentamos a todos a asistir para aprender más sobre las alternativas que se discuten en estas reuniones importantes.
Su aporte es fundamental a medida que nos esforzamos por desarrollar un sistema de tránsito que satisfaga mejor las necesidades de la comunidad a la que servimos.