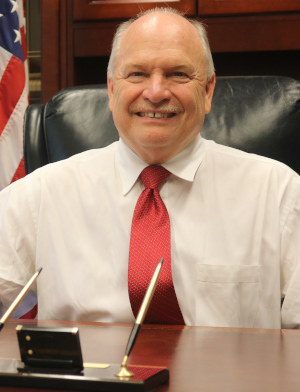 Dennis M. Clough, Mayor of the City of Westlake, has compiled an outstanding record of more than 38 years of public service.
RTA experience
Appointee of the Cuyahoga County Mayors and City Managers Association
Joined the RTA Board in 1999.
Elected Board Vice President in 2011.
Elected Board President in June 2018.
Other public service experience
1986, took office as Mayor of Westlake.
Westlake City Council, 1982-1983
Westlake Board of Education, 1984-1985
Internal Revenue Agent, 1982-1985
Education
Leadership
Updated April 1, 2020