Transit Police
1240 West 6th Street
Cleveland, Ohio 44113-1877
216-566-5163, emergency number, 24/7
Transit Police Is Hiring!
Greater Cleveland Transit Authority is currently accepting applications and seeking qualified candidates for the following positions:
Open Positions:
For questions, contact Damon Margida at 216-356-3508
Mission Statement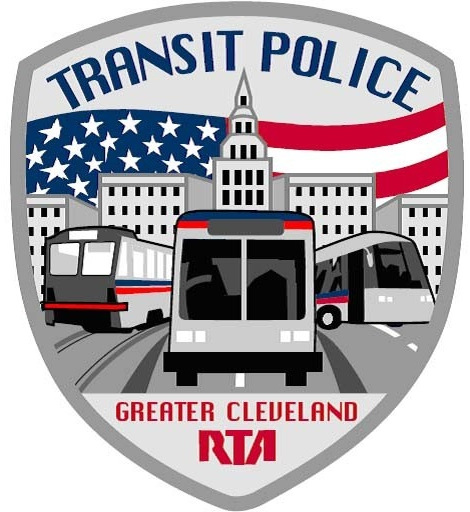 The mission of the Greater Cleveland Regional Authority (GCRTA) Transit Police Department is to provide a safe and orderly environment within the transit system, to promote the confidence of the riding public, and to enhance the use of the entire system. 
Central to this is the protection of life and property through the prevention of crime and terrorism. 
The Transit Police will work in collaboration within the GCRTA and with our regional partners to respond and recover from man-made and natural disasters.
Letter from Chief of Police, Deirdre Jones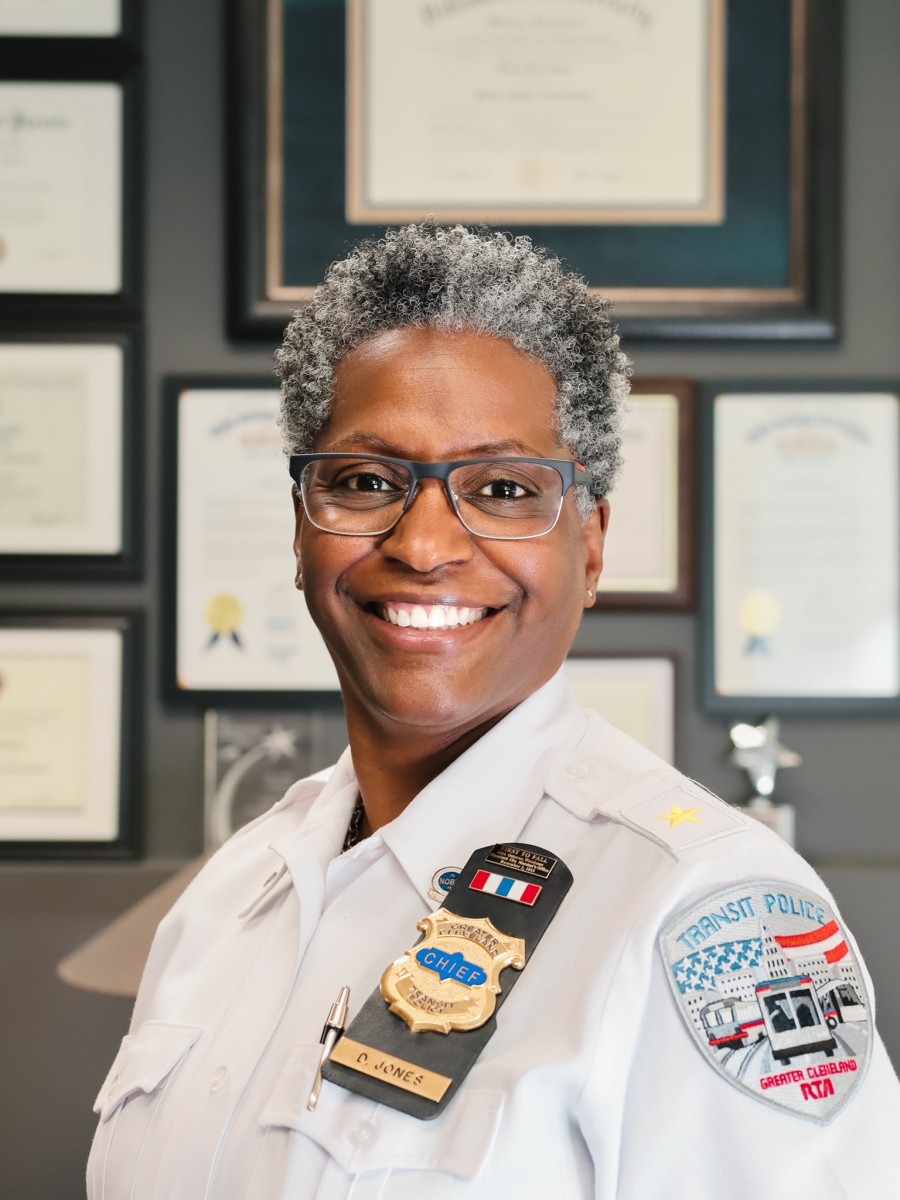 The Greater Cleveland Regional Transit Authority (GCRTA) Transit Police Department was created on July 5, 1977, and is the fourth largest police department in Cuyahoga County. As the safety and security of the transit system is paramount, every police officer is certified by the Ohio Peace Officers Training Commission and is authorized to enforce all city, state and federal laws. 
In addition to our patrol officers, seven canine teams and plainclothes detectives traverse our system daily to deter crime and terrorism.  As an added layer of security, technicians installed and maintain thousands of security cameras throughout our train stations and platforms, at transit centers and parking lots, and on our trains and buses.
We pledge to provide our riders and operators a safe transit environment, as the dedicated men and women of the Transit Police Department carry out this mission with the highest level of professionalism by treating our 35 million annual users with empathy and compassion.
Because we appreciate the importance of building and maintaining relationships, we continue to create new community engagement strategies while enhancing our existing programs. For example, the highly successful KidWatch program reaches thousands of children throughout the county at various events and builds relationships with children at a tender age to teach safe riding habits.
Strong relationships of mutual trust between our officers and the communities they serve are critical to maintaining public safety and effective policing. This occurs only when we treat others with dignity and respect.
"The police are the community and the community are the police"
Thank you for riding the RTA.
If you need to contact the Transit Police Department, please call: 216-566-5163.
Learn More About Transit Police