CLEVELAND -- The Greater Cleveland Regional Transit Authority (RTA) is making it easy for you to attend the Flats East Bank event on Saturday, Nov. 7. The trolley ride is free -- all you have to do is smile.
Scene's inaugural fall festival, Maize, is a free, outdoor family-friendly event at the newly-opened Flats East Bank development, from 11 a.m-7 p.m.
RTA offers you two convenient ways to get there.
Take the trolley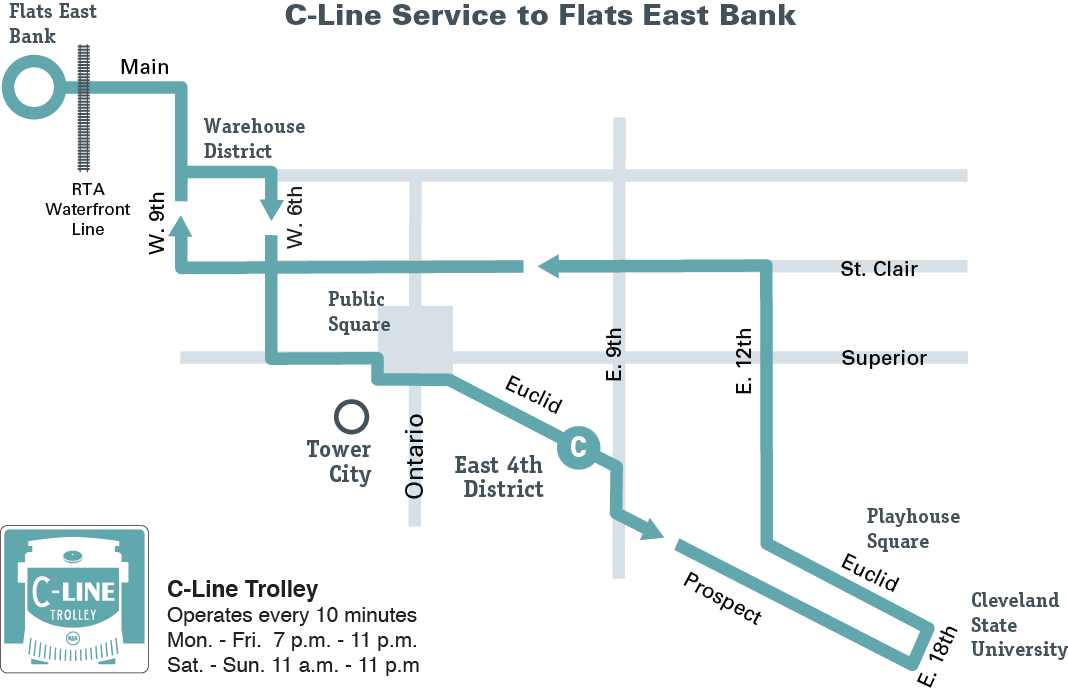 The C-Line trolley operates from 11 a.m.-11 p.m. Its normal downtown route is being extended to serve the event, with frequency every 10-12 minutes.
From its normal route on West Ninth Street, the trolley will continue west on Main Avenue to the traffic circle, or roundabout, at the bottom of the hill, where it will pick up and drop off customers. It then heads east on Main Avenue and returns to its regular route.
Customers should wait near the trolley stop sign on Main Avenue near the roundabout.
This service is ideal for Downtown residents. The C-Line stops at numerous buildings in the Downtown area, and service is free with a smile.
Or, ride the train
If you ride the Rapid into Downtown, you may just want to transfer to the Waterfront Line at the Tower City Station, and ride it to the Flats East Bank Station. Service operates from 9 a.m.-10:30 p.m. The transfer is free with an All-Day Pass, a 7-Day Flex Pass, Monthly Pass or multi-ride ticket.
GOOD NEWS! After Nov. 22, Waterfront Line service will be extended to midnight every day.
Media Contact:
216-566-5211
216-390-9605, cell