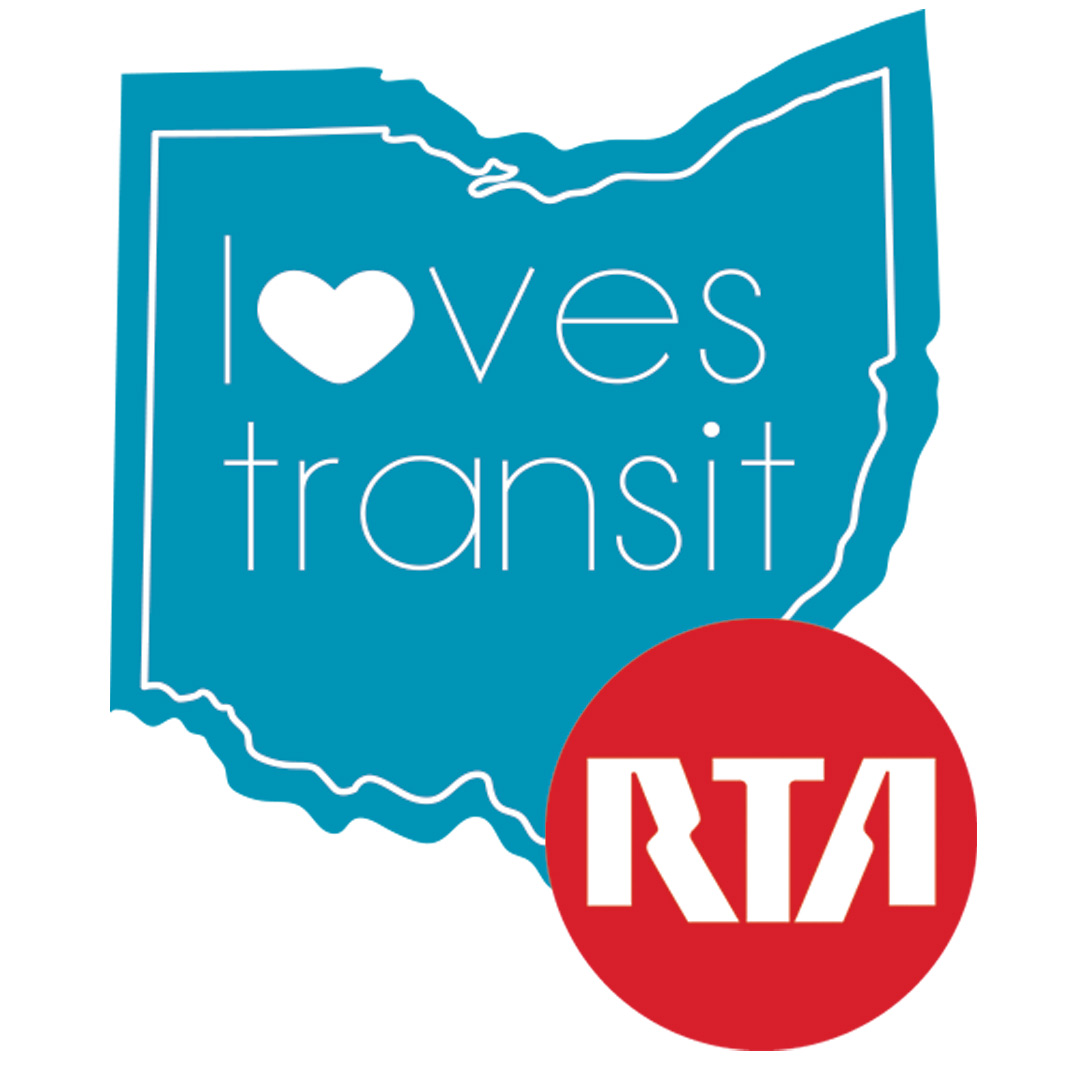 The Greater Cleveland Regional Transit Authority (GCRTA) provides more than 32 million rides each year that keep our communities economically strong through bus, rail and paratransit services. Transit is an essential driver that provides mobility solutions and connects people to the social fabric of life.
Whether transporting to work, medical appointments, or school, RTA is a lifeline for our community. Statistics show that for every $1 invested in public transit generates $5 in economic return.
RTA works to ensure all citizens have access to the transportation services they need to remain an active part of the community. We are a vital link for people with disabilities, providing rides to work, job training programs, or medical appointments, GCRTA Connects the Community!
Ohio loves transit and Ohio needs transit…now, more than ever.
"As Ohio's only provider of rail for public transportation, our system has proven to be one of our region's greatest assets for mobility enhancement for Greater Cleveland residents," said India Birdsong, CEO and General Manager of GCRTA. "We are a resource that offers mobility options to residents as they journey to school, work, healthcare and a host of other essential destinations each day," she said.
These are just a few of the reasons why Ohio's lawmakers are committed to continuing to support public transit. As a result, during the sixth annual Ohio Loves Transit week, held from February 13 through 20, GCRTA will thank our elected officials and stakeholders as well as our communities and riders.
Throughout the week we will utilize our social channels to post information on transits impact on our communities, how the funds we have and continue to receive are being used to provide essential services to the communities we serve.
Ohio Loves Transit Week is hosted by our state association, the Ohio Public Transit Association (OPTA).
OPTA is the primary advocate for public transportation in Ohio. The association provides a range of services to Ohio's 63 transit agencies and associate businesses across the state.
OPTA strives to be a powerful and unified voice of our members, the men and women who work in the public transit industry, and our customers. Together, we strive to increase funding opportunities, drive economic growth and improve Ohio's quality of life.
ABOUT RTA: RTA was formed in 1975 with the mission of providing public transit services to the 59 communities and 1.2 million residents of Cuyahoga County. As the largest public transit agency in the State of Ohio, and the only one with rail service, RTA's service options include bus, BRT, trolley, paratransit and three rail lines. RTA makes connections that empower individuals, neighborhoods, and communities to rise.