RTA's new K-9 Officer Nico to be sworn in for service
RTA hiring full and part-time officers
October 22, 2021
For Immediate Release
CLEVELAND, OH -- The Transit Police of the Greater Cleveland Regional Transit Authority (RTA) is proud to announce the newest member of its police force, K-9 Officer Nico. 
PHOTO OPPORTUNITY
Nico will be sworn in at Transit Police Headquarters (5400 Grand Ave.)
10:00 a.m. Tuesday, October 26.
We will also live stream this event on the Transit Police Facebook page
Nico comes to RTA from Hungary and lives with his handler, Officer Sean Mahon. Officer Mahon started at Transit Police in 2016. Over the past five years, he has developed a passion for connecting the community and wanted to find a way to create a greater impact. When the opportunity to become a K-9 Handler arose, Officer Mahon knew this was his calling. After being selected as the new K-9 Handler, Officer Mahon traveled to Lackland Air Force Base in San Antonio, Texas to begin training with his new partner, Nico, and the pair have been inseparable ever since.
Nico is a male Belgian Malinois born on February 16, 2020 and is trained in explosives detection. He is high energy and eager to prove himself on the job. Nico is replacing K-9 Officer Cobra, who retired in December of 2020.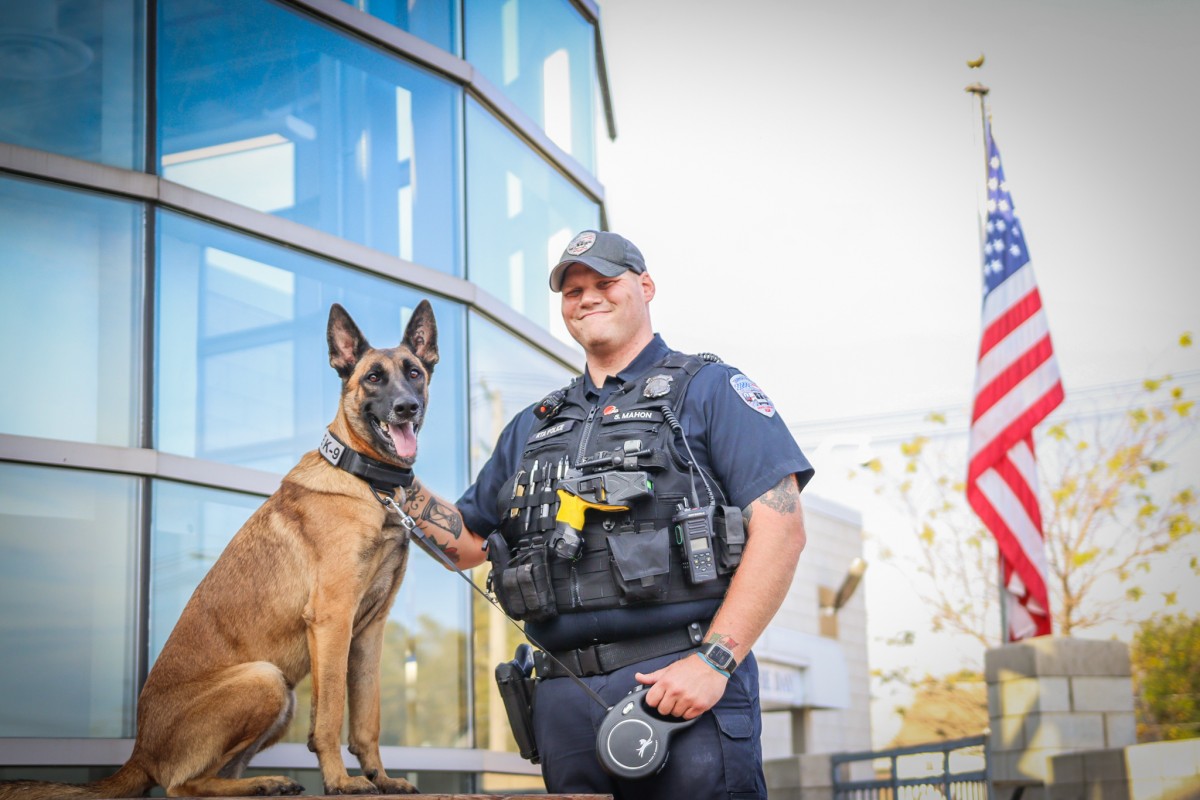 "We are proud to welcome Nico to Transit Police," said RTA's Chief Deirdre Jones.  "Nico is the first of what we hope will be many new hires to the RTA police force. His presence rounds out the K-9 team and we are excited to have him on board."
Nico brings the total number of K-9 officers at Transit Police to eight, seven of which are funded through the Transportation Security Administration's (TSA) Explosives Detection Program. 
RTA is actively recruiting full and part-time officers. A test is currently scheduled for Saturday, October 30 at Tri-C Corporate College East. Those interested in joining Transit Police should apply online at www.rideRTA.com/careers. 
To learn more about RTA's K-9 team, please visit: http://www.riderta.com/transitpolice/K-9
Media Contact:
Natoya Walker Minor
Deputy General Manager- Administration and External Affairs
216-390-9605