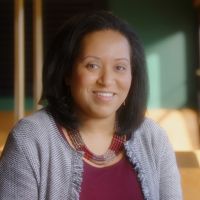 CLEVELAND, OH – Please join the Greater Cleveland Regional Transit Authority CEO and General Manager, India Birdsong, at noon, Tuesday, July 27 at The City Club in Public Square as she discusses "Where We're Headed and How to Get There by Transit: the Future of RTA".
The livestream will be available on City Club's Facebook page beginning at 12:00 p.m.
Questions for Ms. Birdsong? Tweet them at @TheCityClub or send a text to 330-541-5794.
Rain location: Old Stone Church, 91 Public Square, Cleveland, Ohio, 44113.
More information is available from the City Club here: https://www.cityclub.org/forums/2021/07/27/city-club-in-public-square.

Facebook: https://www.facebook.com/CityClubofCleveland/posts/10158581428423721

Instagram: https://instagram.com/p/CRZACQGruBP/

Twitter: https://twitter.com/TheCityClub/status/1417537309965234178
Contact:
Linda Krecic
216-390-9605 (mobile)