Get in Touch 
Image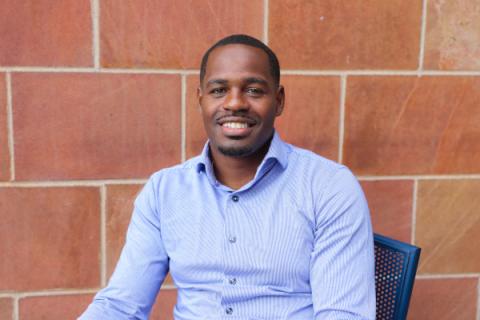 For more information, reach out to Joseph Clark, Community Engagement Specialist.
The Commuter Advantage program presents a unique opportunity for employees to enjoy an added discount on public transportation fares.
Average employee savings, transit vs. driving
Annual Savings with Commuter Advantage: FICA of 7.65 percent, Federal income taxes and State income taxe
Parking Fees Avoided
Other employee benefits of public transit
Enhances environmental quality.
Saves energy.
Reduces traffic congestion.
Arrive at work less stressed out.
More time during the daily commute to read, think, and plan for the day ahead.
Increases disposable income and buying power, thereby stimulating the local economy with no increase in compensation.
All that, and employers get the competitive edge they need in competitive labor markets.
Commuter Advantage is easy to implement and manage. Made possible by a provision of the 21st Century Transportation Equity Act of 1998, program rules have been established by the Internal Revenue Service.
Guaranteed Ride Home
Riders participating in Commuter Advantage receive a guarantee. If an employee must leave work early to address a family emergency, or has to stay late to get that important proposal out on time, RTA guarantees a ride home - by bus, cab, or special dispatch vehicle.
Employees in Commuter Advantage are provided a toll-free number to RTA's emergency dispatch operations. If no RTA vehicles are in the area, a cab can be used, and RTA will reimburse the rider up to $35. This service is available throughout the year, and can be used up to four times, providing employees with the peace of mind that they won't be stranded when the unexpected happens.
How pre-tax transit benefits work
Employees enroll in payroll deduction plans to prepay transit fares on a pre-tax basis.
Employees save on FICA and Federal and State payroll and income taxes on the amount established for transit fare media purchase.
Employer's payroll cost is reduced. Payroll taxes do not apply to the amount set aside, since it's treated as a benefit.
Employee benefits
Save money, because Commuter Advantage allows them to purchase transit fare with pre-tax dollars. Employees no longer have to pay for gas, parking and other commuter-related costs.
Save time, because the passes are delivered to the workplace.
Provides employees with a peace of mind with the Guaranteed Ride Home.
Employer benefits
Saves money. For every dollar saved by the employee, the employer's FICA, taxes are reduced.
Increases employee morale due to the money saved by participating in the Commuter Advantage program.
Retains productive employees who choose public transportation.
A no-cost benefit that makes a great perk for the Human Resources Department to offer to new and existing employees.