The Greater Cleveland Regional Transit Authority (RTA) provides service to many special events each year. To plan your trip use RTA's on-line trip planner.
June 2022
We will be hositng a Mobile Ticketing Kick-off event at Public Square. Please join us to learn more about Transit with EZfare to purchase your transit fare.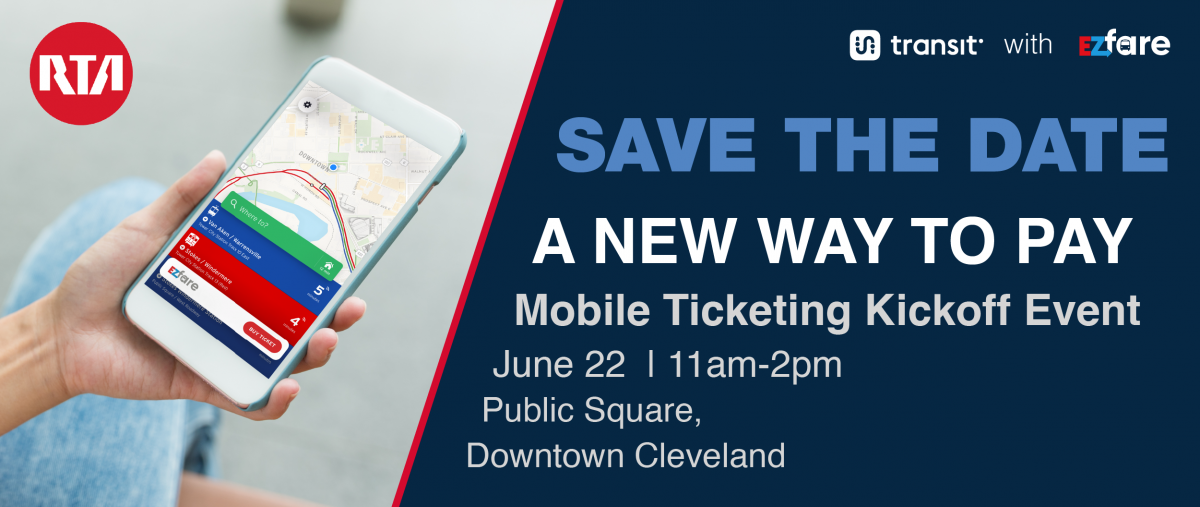 February
Brite Winter Festival. A celebration of art and music, co-sponsored by RTA, on the West Bank of the Flats.