CLEVELAND, OH -- The Greater Cleveland Regional Transit Authority (RTA) is pleased to announce the completion of the Red Line's East 79th Street Station. The grand reopening is being celebrated with a virtual ribbon cutting that includes remarks from civic leaders, RTA Board President Charles Lucas, and RTA's CEO and General Manager India Birdsong.
The station officially opened to customers on March 10.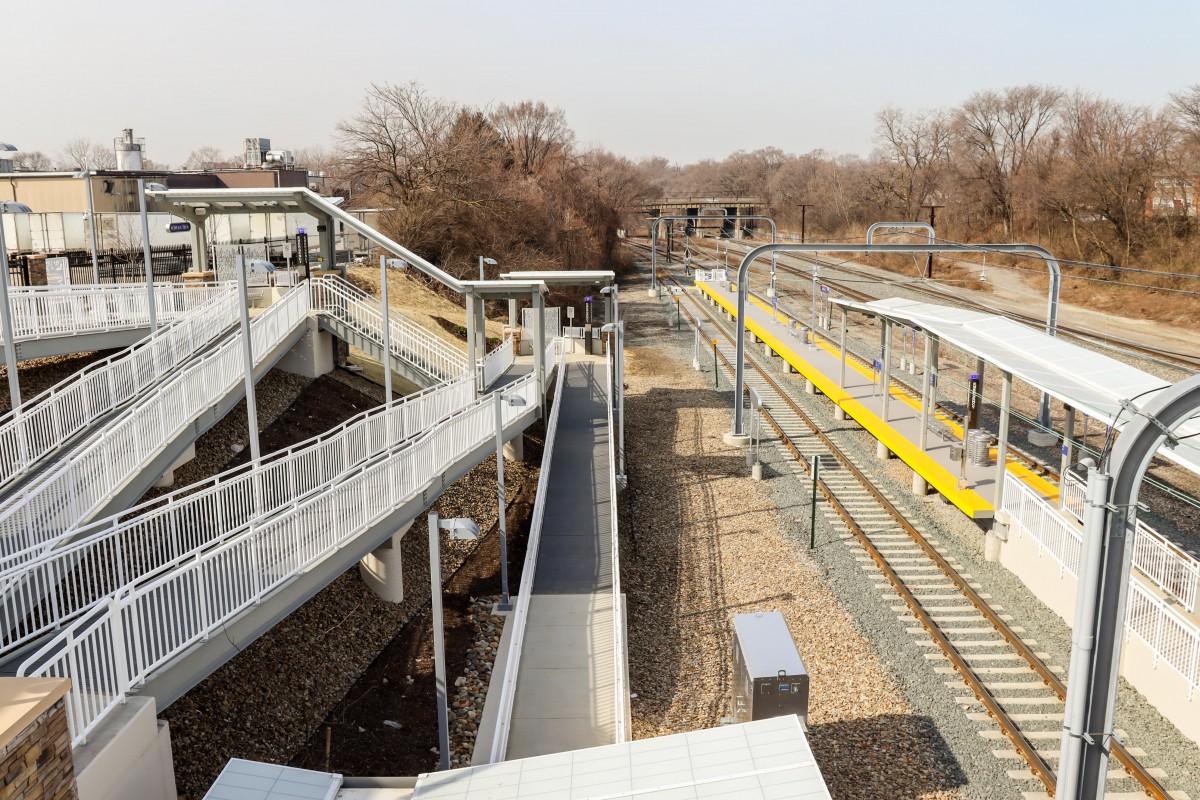 The East 79th Street Station is the last "key station" to be reconstructed in compliance with the Americans With Disabilities Act (ADA). Total cost of the project is $8 million. RTA engineers designed the station, and Panzica Construction was the lead contractor.
"The East 79th Street Station project not only marks the completion of the station reconstruction. Now all Red Line Stations are ADA compliant. It showcases what a community can do when it works together – as we are doing here at the station – as we work together toward the transformation of the Opportunity Corridor," said RTA CEO and General Manager India Birdsong.
"Located in the Opportunity Zone, the E 79th Street Station will be a key feature toward the future mobility and economic development in that area", Birdsong said. "It provides an important transit link to new retail, housing, and business development within the Corridor. As we've said, transit investments are catalytic, and this investment will aid in boosting the neighborhood's economy, improving property values, and enhancing equity and access," she said.
Scope of Work
The unique design provides access to the station through a series of ramps and stair structures down the existing hillside, similar to E. 116 - St. Luke's, Buckeye - Woodhill and Tri-C - Campus District stations.
The new pedestrian track crossing is protected by railroad gate, flashing lights and audible bells. A new entry plaza now serves as an entrance to the station and a bus-waiting environment. A separate entrance providing a more convenient access for the Orlando Baking Company employees is also part of the design.
Other design features include:
Separate entrance to the platform for Orlando Bakery employees
Easy access to the platform through a series of ramps, rather than an elevator
Upgraded lighting along platform, stairs, ramps, as well as bus interface on East 79th Street
Clear "lines of sight" visibility throughout the station
Easily accessible emergency call boxes for direct communication with RTA transit police
The $8 million project was made possible with funding provided through the following sources:
"RTA is proud to be part of such an important initiative – and to join our civic partners in ensuring an on-going economic investment in this region," Birdsong said.
Media Contact:
Linda Krecic
216-390-9605 (mobile)