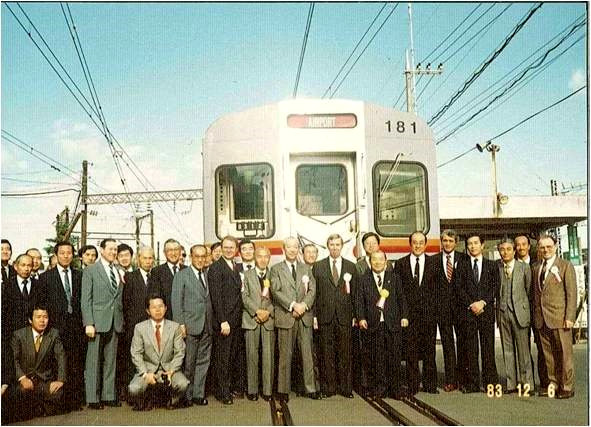 GCRTA's heavy and light rail cars are 37 and 40 years old, and have exceeded their useful life. They require an increasing amount of time and money to be properly maintained and ready for service. Due to their age, replacement parts are difficult to obtain and the technology and components within the cars are obsolete. The rail car replacement project will result in a common rail car which will be safer and more reliable for our 25,000 daily rail passengers and the hundreds of thousands of occasional riders who rely on our rail service to attend major community and sporting events. Replacing our rail cars will promote increased ridership and encourage private transit oriented development along our 33 mile rail system.
GCRTA has the funding to place an initial order of 24 rail cars, and our procurement will have options for 36 additional cars. We will exercise those options in groups of 6-12 cars as additional funds are obtained. We are aggressively seeking additional funding from federal, state, and local sources to fully fund the program.
RTA's 33-mile rail network is a $3-4 billion dollar infrastructure asset to the community, as highlighted by the Rail Car Evaluation pillar study. RTA's heavy rail vehicles (HRVs) and light rail vehicles (LRVs) have exceeded their useful lives and have approximately three and eight years of remaining service life, respectively. As the fleets have aged, in-service failures have increased, customer service has degraded, service reliability has suffered, and maintenance costs have significantly increased. The study concluded that a $300 million program of rail car replacement and infrastructure upgrades is a prudent course of action. The recommendation includes associated infrastructure upgrades to the rail maintenance facility, equipment, and stations.
Over the last 10 years, rail car maintenance costs have grown by 148% as the rail cars have aged beyond their useful life. From a performance standpoint, the new rail cars should decrease our maintenance costs to pre-2010 levels, saving GCRTA $80,000 per car per year in maintenance costs, and allowing for GCRTA to have enough vehicles available to make pull-out every day. The new rail cars will increase the miles between service interruptions from the current 10,000 to over 80,000 miles.
New rail cars have a number of Ohio-based companies in the supply chains of rail car manufacturers. Within the $300 million program there is approximately $15 million budgeted for infrastructure improvements to our rail maintenance facility and for platform modifications at our 52 stations to accommodate the new rail cars. These improvements are anticipated to be constructed by local contractors.
The design and specification for the new rail cars started on March 2, 2020 and has been completed. We are currently in the procurement process to select a rail car manufacturer, with the proposals received on March 9, 2022, and contract award targeted for August 23, 2022. The initial car is to be supplied 30 months after award with the 24th car to arrive 42 months after award.
As of March 31, 2022, GCRTA has been awarded and/or obtained commitments totaling $189.4 million toward the $300 million total program cost. Funds include awards and commitments from NOACA, ODOT, Federal Formula Funding, and USDOT BUILD, as well as the self-funded Rolling Stock Replacement Fund. The Rail Car Replacement Program is contained in the Northeast Ohio Areawide Coordinating Agency (NOACA)(MPO) TIP and Ohio Department of Transportation (ODOT) STIP as PID No. 112109.